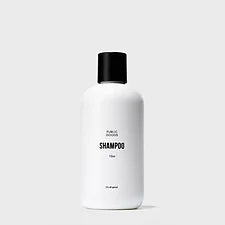 Shampoo - Light Fresh Scent
This gentle 12 oz shampoo is powered by a blend of essential oils to nourish and cleanse your hair, rather than harsh detergents and chemicals that will strip and erode it. This shampoo will leave your hair visibly stronger and cleaner with a subtle fresh scent -a blend of fresh grapefruit, juicy mandarin, Mediterranean herbs and wood- derived from it's natural active ingredients.


What is in it

Essential oils of orange, geranium, cinnamon, mandarin, nutmeg, petitgrain, rosewood, celery seed, grapefruit, and vetiver. Carefully considered highly quality, natural and healthy ingredients.

What's not in it

Parabens, Synthetic fragrances, sodium lauryl sulfates, phthalates not anything from formaldehyde.