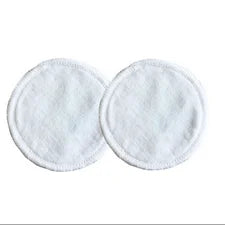 Reusable Makeup Remover Pads
These oh so soft reusable makeup remover pads are made with bamboo and cotton.
Special Instructions
Machine washable. Air dry.
Why it matters
1lb of cotton takes about 5,000 litres of water to grow. Skip the disposable, go reusable!
Zefiro's reusable makeup wipes replace disposable cotton rounds or makeup wipes.
Vegan
Reusable