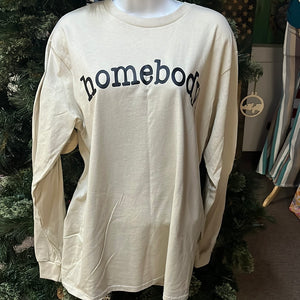 Homebody Long Sleeve Shirt
Incredibly comfortable and stylish, this Homebody Long Sleeve Shirt is designed to become a staple in your wardrobe. Its lightweight fabric provides a contemporary aesthetic and makes it perfect for layering up or down. Relax at home in style!
Super soft, basic tee. Each tee printed by hand. Perfect with sleeves rolled up, or worn with a side/front knot.